Hello everyone, thank you for visiting our Run 4 Wellspring fundraising page!
My good friend, Nicole McKay, and I are lacing up our running shoes to fundraise for Wellspring Alberta, and we invite you to be part of this journey.
One in two Albertans will hear the words "You have cancer" at some point in their lifetime, and although we are fortunate to have world-class medical resources to treat cancer in our province, people living with cancer need so much more. Cancer patients and their families often struggle to find the emotional, social, and practical support they urgently require.
Wellspring Alberta is a beacon of warmth and support for those facing the challenges of cancer. This remarkable charitable organization offers programs and support free of charge to people living with any type of cancer at any point on their journey, as well as their caregivers and families.
Perhaps you have undergone a diagnosis yourself, or maybe you are the caregiver or child of someone going through cancer treatment. Either way, a cancer diagnosis comes with physical, emotional, and practical challenges for all. This life adversity is shared by many, yet there is hesitancy in finding emotional support within one another.
Our goal is to break this barrier and inspire connection and community building. Through this fundraiser, we hope to start conversations, listen to people's stories, and share our own experiences. We are running for our loved ones, for you, and everyone else who has had to go through a cancer diagnosis.
For every $100 raised, we pledge to run 1 kilometer! We wanted this fundraiser to be about community and collaboration. Your contribution will directly translate into kilometers run, making every step a symbol of hope and healing.
On October 7th, we will hit the streets, and we invite you to join us for a portion or the entire run. It's a chance to be part of our journey and show your support in a tangible way.
If running isn't your thing, you can still make a difference. Share this fundraising page on your social media platforms and help spread the word. Together, we can create a wave of support for Wellspring Alberta and the incredible work they do.
Let's make a real impact together. Your contribution, whether through funds, running alongside us, or sharing our message, will help bring comfort and hope to those who need it most.
My Achievements
Fundraising page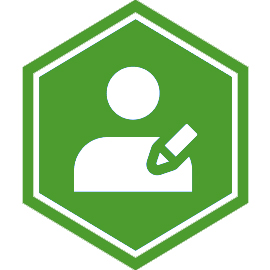 Updated Profile Pic
Added a Blog Post
Received 5 Donations
Reached Goal
Increased Target
Thank you to my Sponsors Cam Picketts